Anabela is the lovely lady with the long brown hair.She's from Canada. She loves flowers,takes delicate photos, loves cute cats, and is the creator along with her husband Geoff of cult shop

Fieldguided

.
At Fieldguided you are able to shop the magical prints, whimsical tote bags and the oh so lovely cat calendars.
It seems that every little detail of Anabela's life and work is filled with nostalgic echoes, pastel sweetness and magic surrounds, and I just had to ask her a few more questions about he life and work.
*
Where are you right now?
I'm currently sitting in a Brutalist, concrete library that was designed to look like a bird (a peacock, turkey, or Canada Goose—no one seems to know for sure).
Thank you for taking time for this interview! Can you tell us where you are from originally and who were your teen style icons?
I was born in Toronto but my parents were born in Portugal. All my favourite women were in bands, or they were singers. I loved Françoise Hardy, and Jane Birkin too of course. All the beautiful brunettes.
What did you want to be when you grew up?
I never really knew what I wanted to be, because I don't think I had a very thorough understanding of all the possibilities out there. Plus I've always tended to focus more on the present than the future. At one point I wanted to be a writer, or maybe a teacher, but my knowledge of career paths was fairly limited. Who knew that you could grow up to be, say, a social media expert or a wedding planner or whatever?
I love Fieldguided's name! Where did it come from?
Thank you! It just popped into my head one day while I was trying to sign up for a Gmail account. My full name was taken, and I had a sticky note on my computer to remind myself to sign out some field guides at the library. Who knew?
Can you take us through the main steps of Fieldguided's creative process?
It usually happens a different way every time. Sometimes an idea will pop into my head fully formed (i.e. the Thunder totes), but other times we'll have to sit on an idea for months and months before we do anything about it. We're kind of slow! I've had one tote idea sitting on my computer in an Illustrator file for over a year now. It's pretty much ready to go, but for some reason I just haven't produced it.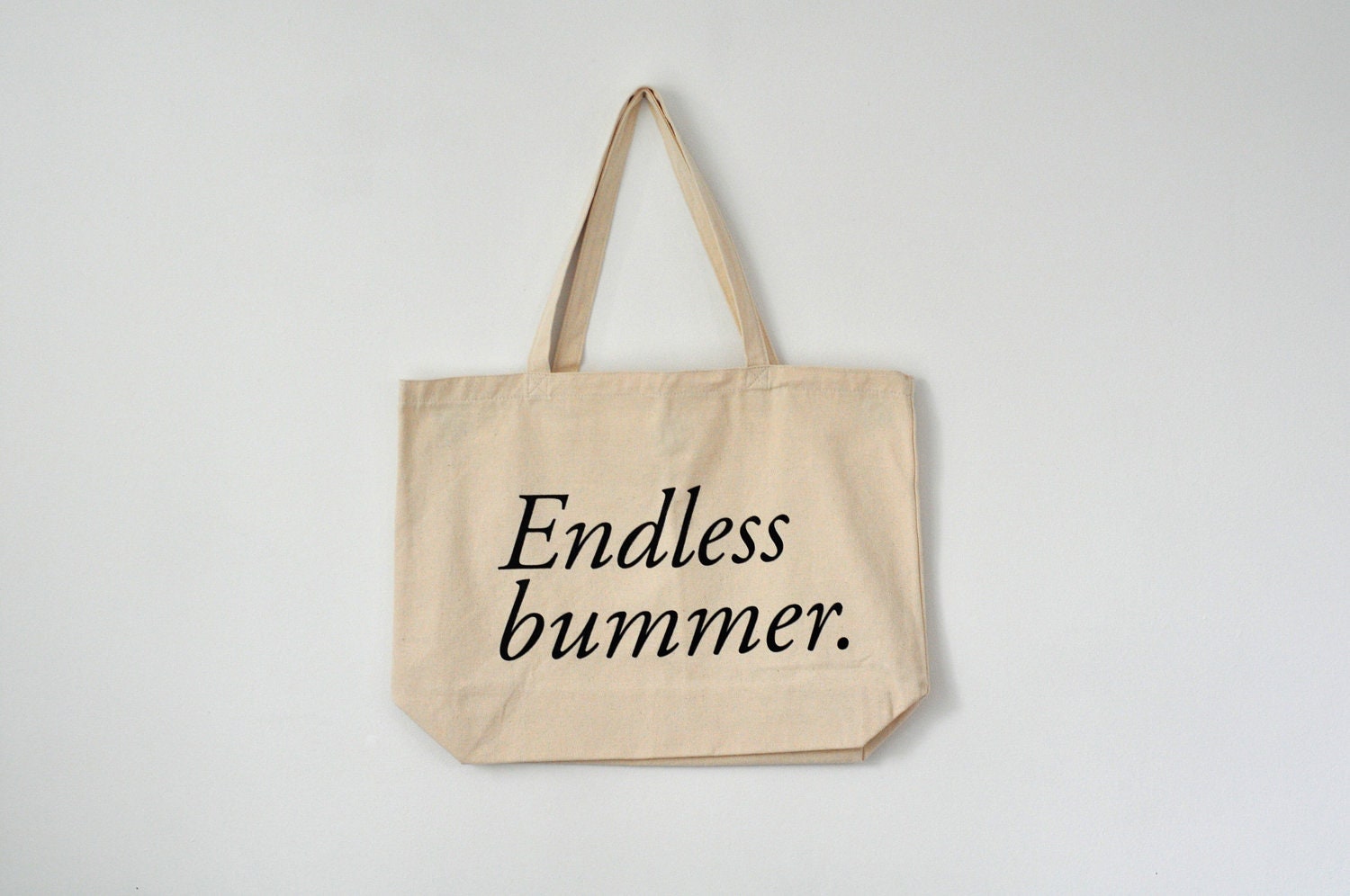 What inspires you and where do you get your creativity from?
I'm inspired by literature, by nature (particularly flowers!),by beautifully photographed and designed publications. Sometimes I feel very un-creative but I think that the need to create just comes naturally for me. I mean, this weekend I made three flower crowns for no good reason, while I was procrastinating doing boring things such as cleaning my apartment or going to the gym.
Your daily uniform consists of?
Usually just a pair of black trousers, white oxfords, a silk blouse, and a barrette in my hair.
What objects and things are you coveting lately?
I'm trying very hard to let go of coveting objects! I really don't have the money to buy new things, so I'm trying to embrace what I do have and remember why I brought them into my home in the first place. It's so easy to be seduced by things that are new and pretty, and I actually feel pretty satisfied when I'm able to say "I don't need this thing." It's like an exercise in restraint. My list of things that I covet is usually the same, and pretty practical: new sofa, new mattress, new laptop. I can't even think about new clothes or fancy makeup, no matter how much I want to!
Right now, the world needs...
I think most people could stand to turn down the selfishness a few notches. Myself included, of course.
If there were a moment in time you could freeze forever what would that be?
I had a lovely afternoon last spring sitting in the grass with some friends surrounded by cherry blossoms that had just bloomed. The weather was perfect, sunny and not too cold, and I felt so content. Also, last September when I got married, there was a moment where Geoff & our friends and I popped a bottle of sparkling wine and everyone was grinning and it was such a lovely moment.
Anabela and Geoff's wedding day.
What's your vision of a perfect day?
Give me some good coffee, sunshine, mild weather, and a good book, followed by a night spent drinking wine and chatting with friends, and I'll be pretty happy!
*