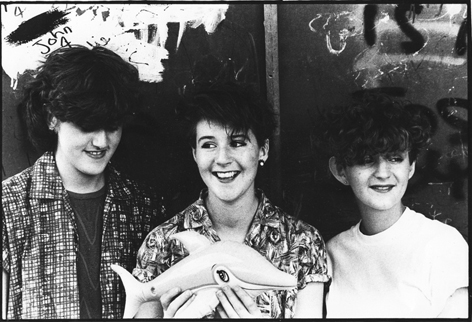 Marine Girls photograph by Huw Davies, 1981.
I'm sure you have danced to a dozen remixes of Everything But the Girl at the 90s and 80s
mish mash
night. What about Tracey Thorn's previous band The Marine Girls? They were formed in 1980 and they produced some of the most amazing pop music ever created. Dreamy, poetic and ethereal pop.
Aude Durou is the designer behind ethical jewellery label
Ombre Claire
. She creates and designs all the pieces but they are manufactured by local craftsmen in Agadez, Nigeria, in India and also in France.